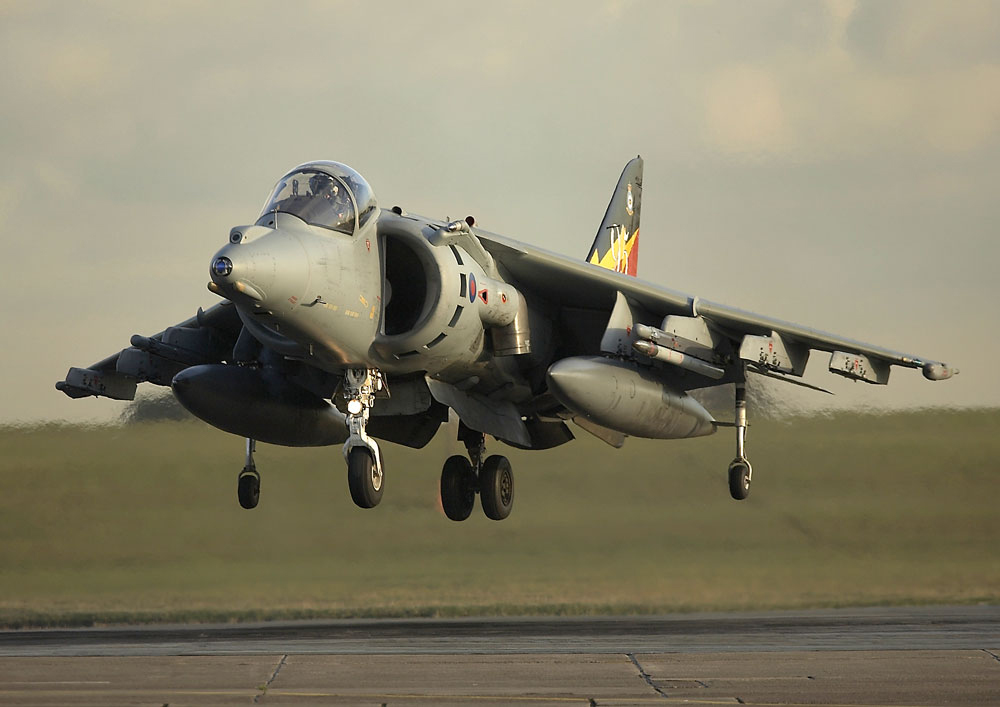 Home to the Four operational Harrier Squadrons 1(Fighter) Squadron, IV(Army Cooperation) Squadron 800 Naval Air Squadron and 801 Naval Air Squadron. RAF Cottesmore is now the center of the Joint Force Harrier. Cottesmore began its days as an airfield back in 1938, and soon began training

Fairey Battle

aircrews. In 1939 the station was tasked with training bomber crews in the aspects of night flying and navigation. This was due to increasing losses taken during daylight bombing. At the end of 1942 the OTU moved away from Cottesmore which became the storage base for Horsa Gliders prior to the Allied airborne assault across the channel. The US took control of the airfield in 1943 the airfield became the Head Quarters for the US

Troop Carrier Command

. Operating C47'& C53's

the USAF had a 2000ft hard runway laid and extended. The station housed around 4000 servicemen and was were

Parachute Infantry were launched from for the Normandy landings and Operation Market Garden.

As soon as the war ended the airfield was handed back to the RAF.
| | | |
| --- | --- | --- |
| | Early post war years Cottesmore reverted back to its Flying Training role which it continued until 1954 when for the first time front line aircraft were based there . The aircraft were Canberra's of 15, 44, 57 149 Sqn's. In 1957 an announcement was made making Cottesmore a 'V' Bomber base and a 9000ft, from when Victors of 10 & 15 undertook the Quick Reaction Alert (QRA) duties, until they were disbanded in 1964. Soon after Vulcan's of 9, 12 & 35 Squadrons were brought in and they carried on the QRA duties until early 1969. | |
Very soon after the departure of the Vulcan's, the airfield was in the hands of 90Singnals Group. Using Argosy and Varsity aircraft for checking airfield approaches. They along with Electronic warfare Canberra's of 360 Squadron, continued using Cottesmore until 1975, when a defence review handed Cottesmore over to Care and Maintenance. In 1979, a Tri-National Memorandum of Understanding was signed by Britain, Germany and Italy for the creation of the Tri-National Tornado Training Establishment (TTTE) to be based at Cottesmore. In 1981 consisting of three squadrons from the three countries involved, the TTTE trained up to 300 crews a year until 1998 when the three counties disbanded the training and went their own ways.
At around the same time RAF Squadrons were returning back to Britain from Germany and Harriers of IV Sqn retuned to make Cottesmore their new home. They were soon followed by III Sqn and finally by the last front line Harrier squadron, I Sqn. In 2002 the Defence Department announced the retirement of the Royal Navy's Sea Harrier and that all Royal Navy Harrier personnel would join the RAF at Cottesmore and form the Joint Harrier Force
Coming and goings at Cottesmore