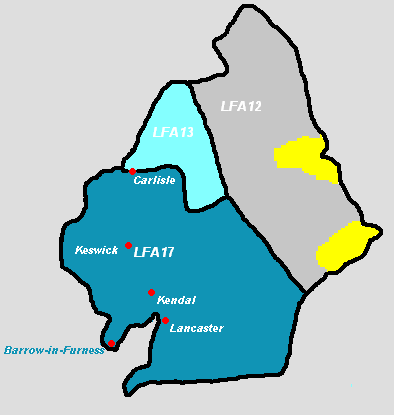 The air force is very well aware of the bad press it gets from low flying so as well as spreading the low fly traffic over as much of the country as possible a minimum height limit of normally 250 ft above ground level is in place. Also each aircraft type has a speed limit in force and that tends to be around 500 Knots. The use of Afterburner is discouraged rather than banned. Called Low in the Lakes this site in the main shows military activity operating within the Lake District national park and Cumbria, all of which comes under the area known as LFA17.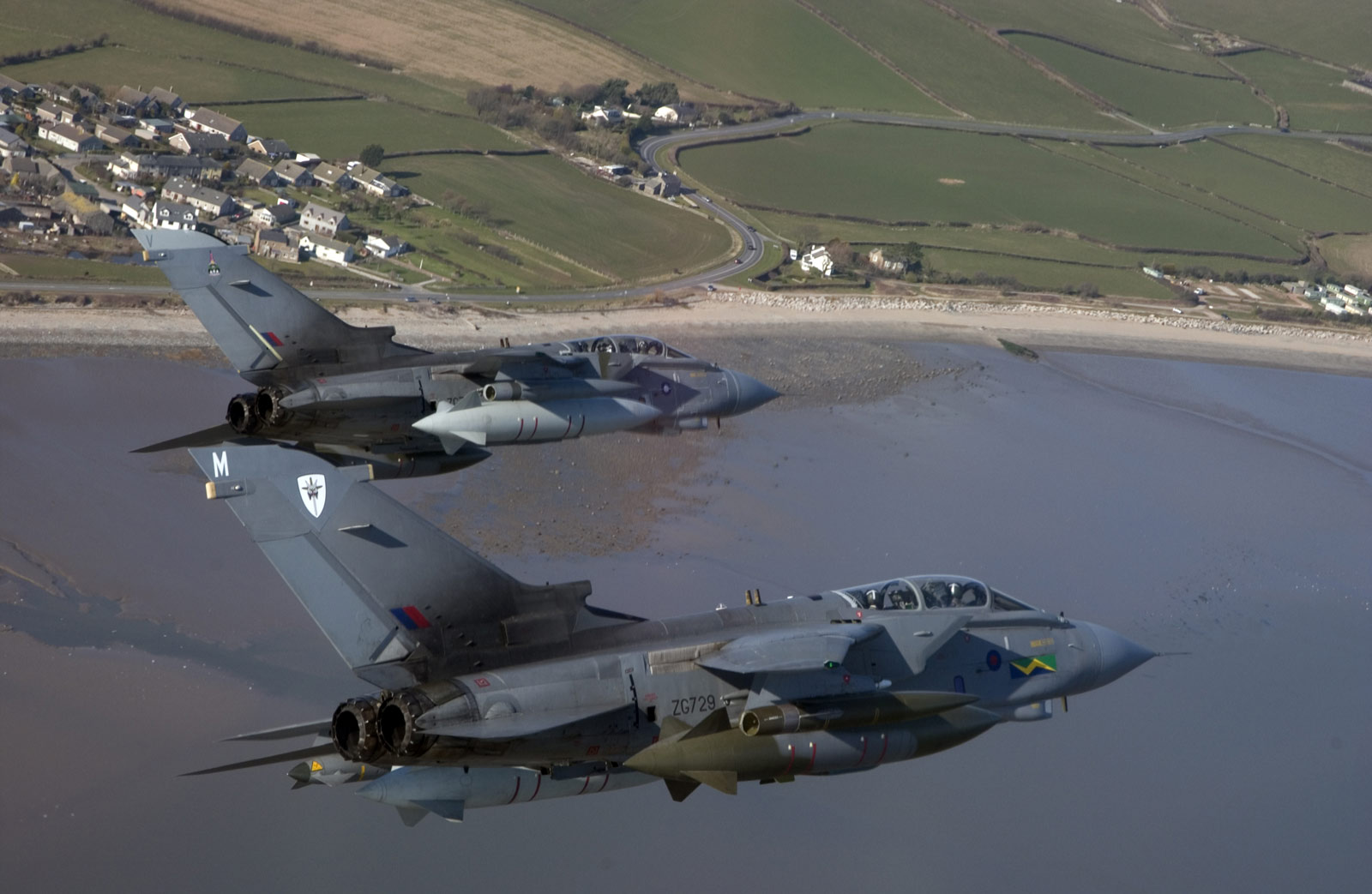 GR4's from Marham about to enter low level into the Lake District at New Biggin Morcambe Bay
LFA17 includes Cumbria, east North Yorkshire, and north Lancashire. Army Field Training Centres at Catterick and Warcop, along with QinetiQ range facilities at Eskmeals in the west of the Lake District are situated within it. It has approximately 11,295 km2(4,347 sq miles) of airspace available for low flying training, some 6.4% of the total usable overland area of the UKLFS. The terrain in LFA17 is valuable in terms of flying training practise, particularly for fast jet aircrew as the area is relatively free from large urban areas. RAF Spadeadam's Electronics Warfare Tactics Range is located in the adjoining LFA13.