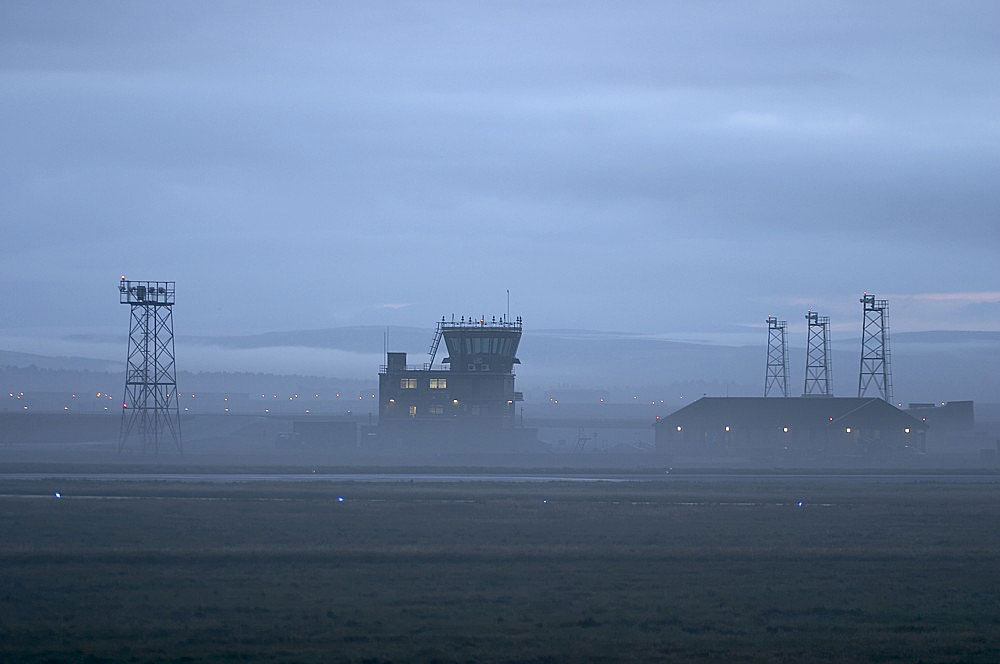 The Highlands Midges make way for Super Hornets
Unforeseen problems caused a delay in the arrival at Lossiemouth of the US Navyís F18ís Super Hornets know as the Top Hatters. The aircraft which serve onboard the USS Nimitz were late due to a technical problem with there support tanker, there was to have been a sixth Hornet however this too became unserviceable and never made the crossing.
However on their arrival here, on 7th June they brought with them the Californian sunshine which stayed for the entire length of their deployment
Playing host to the Hornets at Lossiemouth was 14Sqn. The flying routine for the Hornets became two sorties per day with four aircraft the fifth aircraft staying at Lossiemouth as the spare.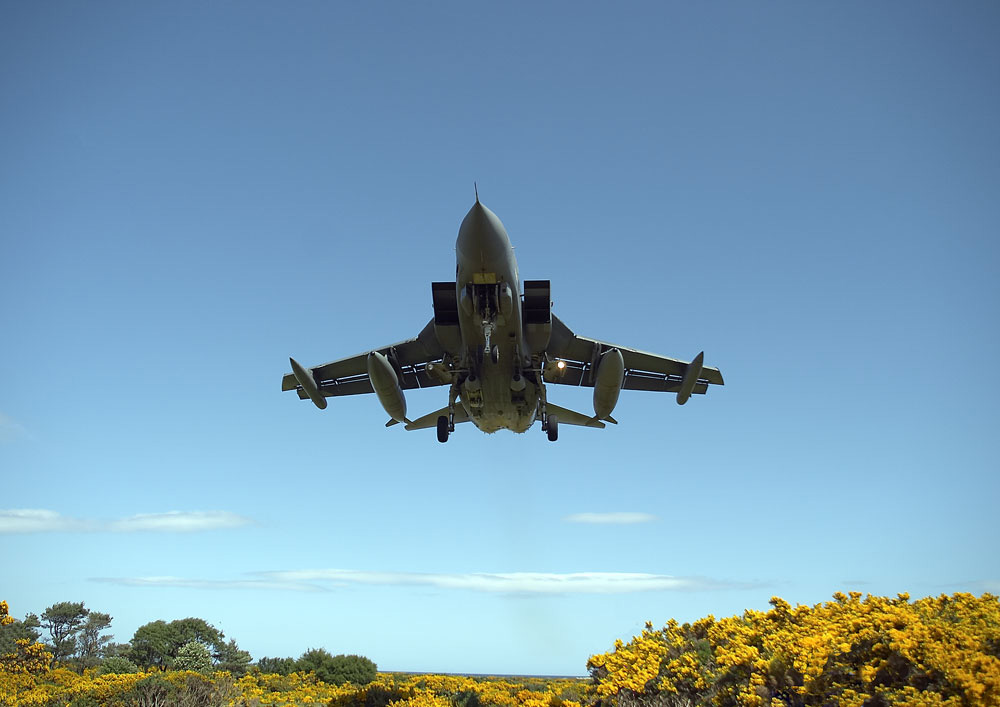 Home to four squadrons of Tornado GR4's the sight of a Tornado over the threshold is a common occurrence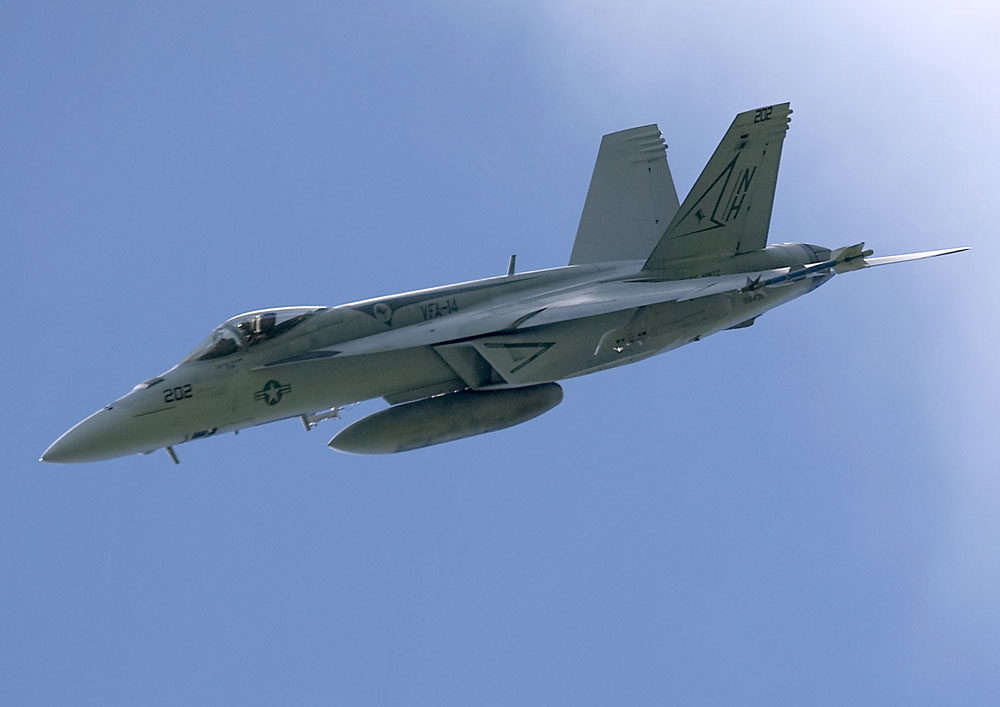 The aircraft used for the deployment were
166435 NH-201 F/A-18E-57-MC VFA-14
166436 NH-202 F/A-18E-57-MC VFA-14
166433 NH-203 F/A-18E-57-MC VFA-14
166432 NH-204 F/A-18E-57-MC VFA-14
166425 NH-212 F/A-18E-57-MC VFA-14
The first sortie with 14Sqn, who flew with the visitors in the morning. Then in the afternoon the F18ís would depart and join in the QWIC with aircraft that were based at Leuchars. The range at Tain was used in most of their sorties morning and afternoon.