Exercise Lightning Dawn II
Deploying to Carlisle from Dishforth, Apache helicopters of the 9th Regt AAC a number of Lynx plus all their ground crew, arrived to set up their forward operating position in preparation for the exercise Lightning Dawn II. The exercise would see the Apache being used as a spearhead for a variety of attacking scenario's around the border region and utilizing the electronics warfare range at Spadeadam.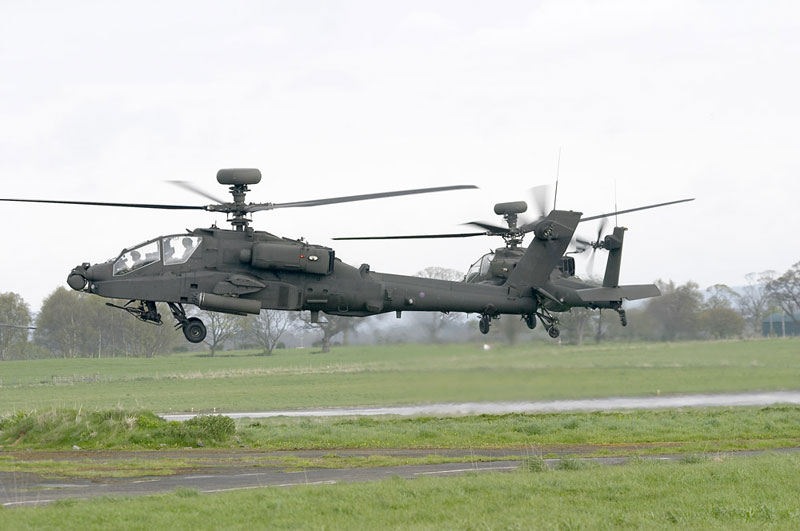 One such attack saw helicopters deploy from Carlisle to Milfield home of the Borders Gliding Club in Northhumberland. Use this as a forward attack rendezvous point from were the Apaches set out and attacked the airfield at Charter Hall. There were daily movements at Carlisle culminating with the exercise ending slightly earlier than expected and a rapid evacuation of the site at Carlisle. When in around one hour all ten Apaches and their ground support were packed and gone.